Appreciation circles: celebrating ourselves and others
This appreciation circle activity encourages children to appreciate positive attributes and qualities in everyone, recognising differences and similarities and building friendships.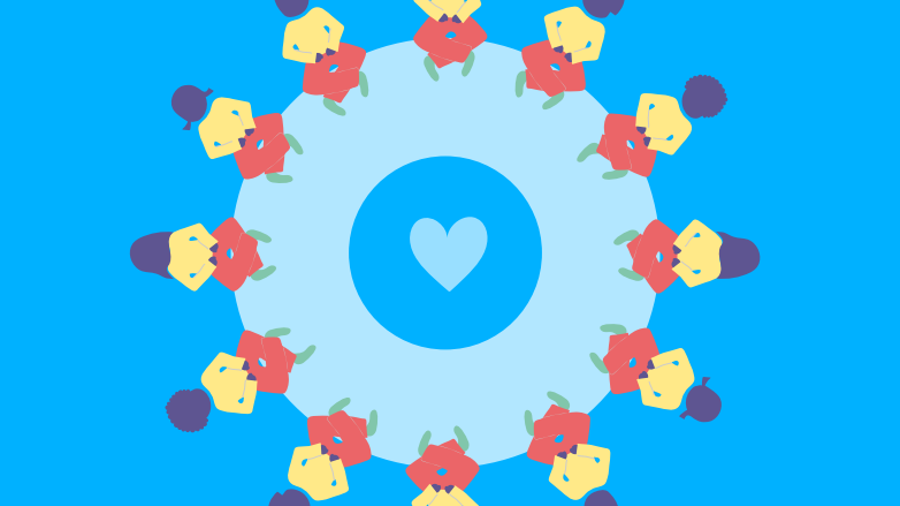 This resource is also available in Welsh here.
An appreciation circle may be a useful activity for supporting a particular child with self-esteem issues, or a good activity for the whole class to complete together.
Using this resource
This resource is designed for:
children aged 4 to 11
use with a whole class or small groups
Curriculum links
England - RHSE

Respectful relationships

Pupils should know:

• the importance of respecting others, even when they are very different from them

• practical steps they can take in a range of different contexts to improve or support respectful relationships

Northern Ireland - Personal Development and Mutual Understanding

Personal Understanding and Health

Pupils should be enabled to explore:

• themselves and their personal attributes; (Foundation)

• their self–esteem and self-confidence; (KS1)

• their own and others' feelings and emotions and how their actions affect others; (KS1)

• their self-esteem, self-confidence and how they develop as individuals; (KS2)

• their management of a range of feelings and emotions and the feelings and emotions of others; (KS2)

Mutual Understanding in the local and wider community

Pupils should be enabled to explore:

• initiating and developing mutually satisfying relationships; (KS1)

• initiating, developing and sustaining mutually satisfying relationships; (KS2)

Wales – Health and Wellbeing

Statement 1 - Developing physical health and well-being has lifelong benefits.

Statement 5 - Healthy relationships are fundamental to our well-being.  

Scotland - Health and Wellbeing

Mental and Emotional Wellbeing

• I know that friendship, caring, sharing, fairness, equality and love are important in building positive relationships. As I develop and value relationships, I care and show respect for myself and others.

• I am learning how to give appropriate support.

Social Wellbeing

• I recognise that each individual has a unique blend of abilities and needs.