Back to Coronavirus
Coronavirus: dealing with the effects of lockdown toolkit #5
Our fifth coronavirus toolkit focuses on managing the effects of lockdown, including loneliness, boredom, family problems and sleep disturbance.
Date published: 14/05/2020
There are lots of new situations and emotions that children may be
experiencing during the lockdown. There may be more conflict at home,
increased levels of loneliness and isolation, or even difficulty sleeping.
In this coronavirus toolkit, we've rounded up guidance, videos and practical activities to support children and families with the different effects the lockdown may be having on them.
Suitable for:
early years children

Key Stage 1 pupils

Key Stage 2 pupils

parents and carers.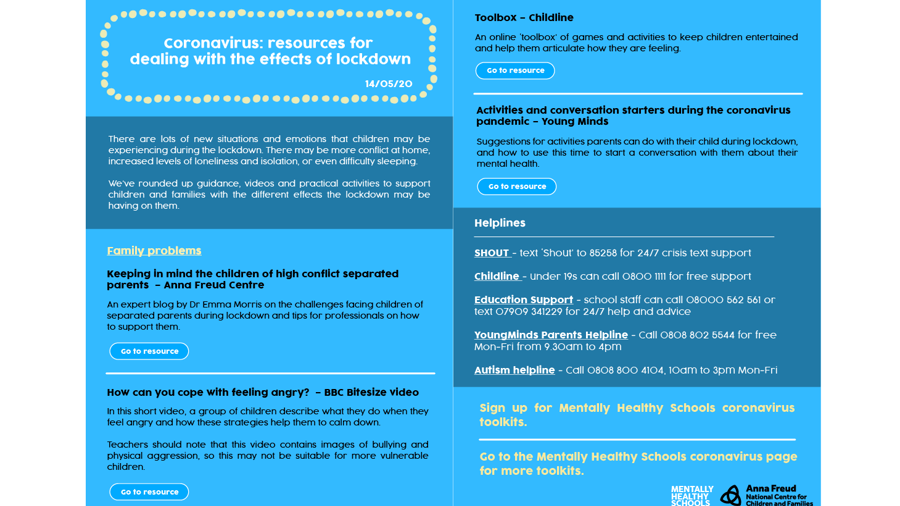 Back to Coronavirus