Back to Coronavirus
Coronavirus: returning to school toolkit #8
Schools and parents/carers can use these resources to prepare for the return to school in the autumn.
Date published: 13.07.2020
Although some children have returned to school already, for many, the new autumn term will be their first time stepping into a classroom since lockdown began. Understandably, this may be a strange or worrying time for some children, parents and carers, and schools.
We know that supporting children's mental wellbeing during the return to school is a key priority for many of you. We've collected together lots of useful resources in this toolkit, all focused on making sure the return to classrooms in the autumn is a mentally healthy one.
We've split the list of resources into two:
one section is full of resources for parents and carers, featuring activities and tips for how to prepare their child for re-starting school in September
the other section is focused on resources for schools for use in the autumn term or when planning for the new school year.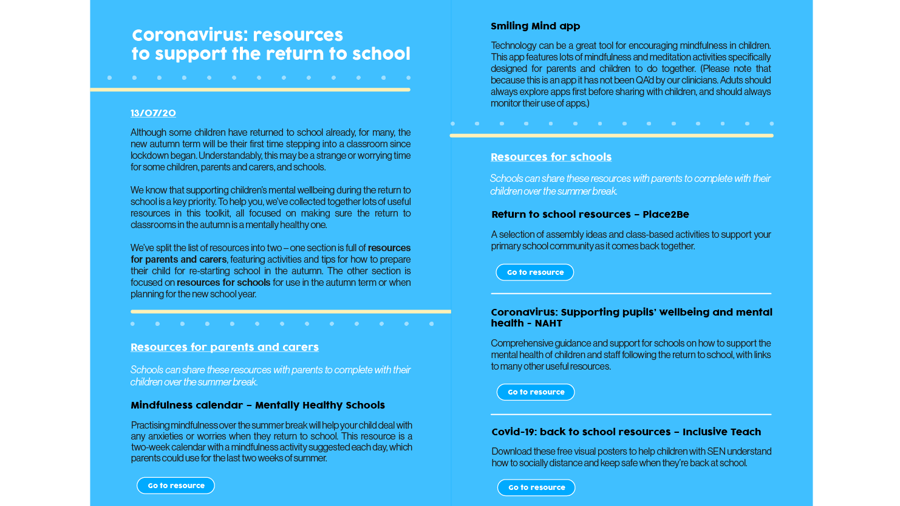 Back to Coronavirus