Resilience ladder
This resource teaches children about resilience and the steps they may need to take to achieve their goals.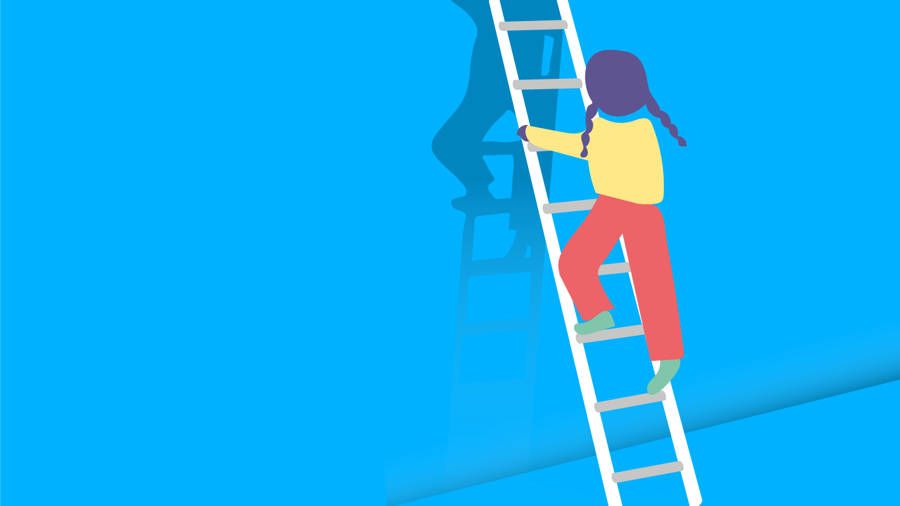 This resource is also available in Welsh here.
The ladder format is designed to break down goals into smaller, achievable steps, and develop a growth mindset in children. Breaking down a goal in this way helps children realise that it is how we process and deal with setbacks that let us develop resilience.
Using this resource
This resource is designed for:
children aged 4+
use with individual children
The resource includes a blank resilience ladder for you to work through the child with, as well as an example that they can refer to if needed.
Curriculum links
England - RHSE

Mental wellbeing

Pupils should know:

• simple self-care techniques, including the importance of rest, time spent with friends and family and the benefits of hobbies and interests

• where and how to seek support (including recognising the triggers for seeking support), including whom in school they should speak to if they are worried about their own or someone else's mental wellbeing or ability to control their emotions (including issues arising online)

Northern Ireland - Personal Development and Mutual Understanding

PERSONAL UNDERSTANDING AND HEALTH

Foundation

 Pupils should be enabled to explore:

• their dispositions and attitudes to learning;

• their own and others' feelings and emotions;

KS1

• positive attitudes to learning and achievement;

• their own and others' feelings and emotions and how their actions affect others;

 KS2

• their management of a range of feelings and emotions and the feelings and emotions of others;

• effective learning strategies;

Wales – Health and Wellbeing

Statement 2 - How we process and respond to our experiences affects our mental health and emotional well-being.

Statement 3 - Our decision-making impacts on the quality of our lives and the lives of others.

 

Scotland - Health and Wellbeing

Mental and Emotional Wellbeing

• I know that we all experience a variety of thoughts and emotions that affect how we feel and behave, and I am learning ways of managing them.

• I am learning skills and strategies which will support me in challenging times, particularly in relation to change and loss.