Self-care toolkit
Toolkits for primary, secondary and FE settings, full of free self-care resources for pupils and staff.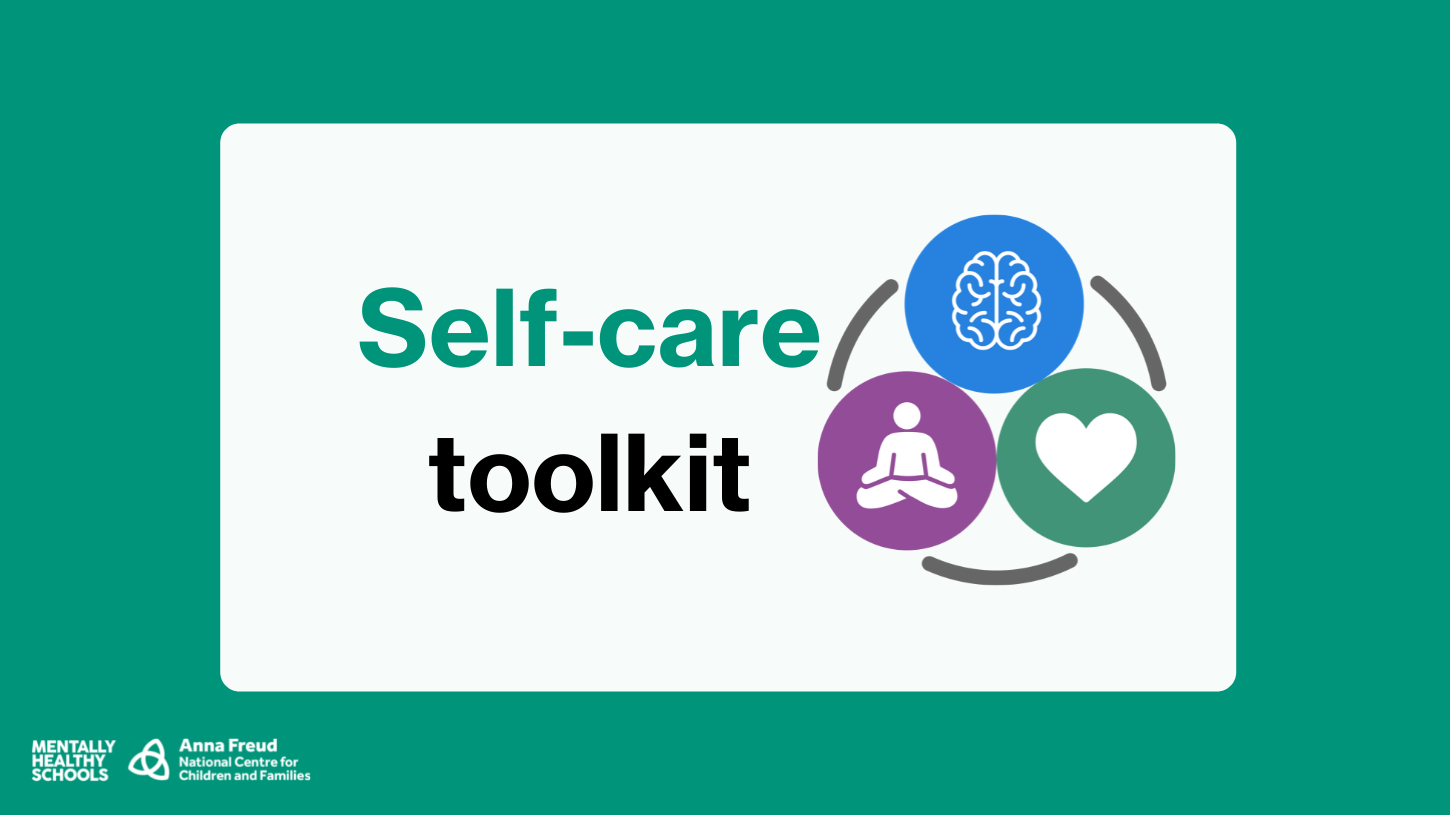 Learning how to look after ourselves and our emotions is crucial to our wellbeing. Developing good self-care skills means that in times of difficulty, we have a set of strategies that we know work for us and will improve our wellbeing.
Self-care is not a substitute for seeing a mental health professional and accessing outside help if needed. However, self-care is a useful skill that we can learn and develop throughout our lives, and something that schools and colleges can teach their students.
There are two toolkits, one for primary schools and one for secondary and FE settings. In each toolkit, there are lots of self-care resources for children young people, including self-care techniques like mindfulness, CBT exercises, emotional check-ins and sources of support and guidance.
There are also resources for staff and senior leaders, to help you fit simple self-care strategies into your busy schedules.