Social and emotional skills
Schools can play a pivotal role in building the strong emotional foundations that all children need in order to thrive and be mentally healthy: developing the essential life skills that promote children's ability to cope, resolve conflict, and manage their thoughts, feelings, behaviour and their friendships.
These life skills are known as social and emotional skills, and research has shown that they can improve academic learning and enhance pupils' motivation, as well as promote wellbeing and prevent mental health difficulties.
What are social and emotional skills?
Social and emotional skills (SES) are interlinked and interdependent skills that help children to: 
identify and manage their feelings and their behaviour
manage relationships
handle and overcome difficulties
make good decisions
build resilience
think positively about themselves and how they perceive the world around them.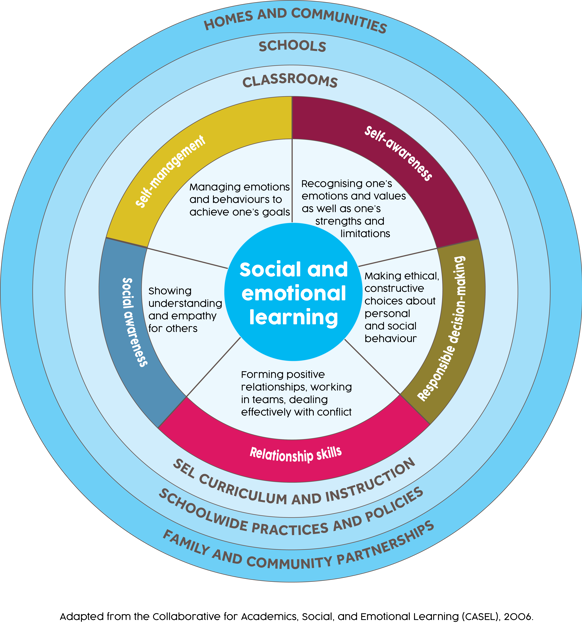 Why are social and emotional skills important?
Social and emotional skills are important because they can: 
Help children identify their emotions, think through life's challenges, adapt their behaviour and reach out for help where necessary
Help prevent poor mental health
Help children grow into well-rounded and healthy adults
Improve academic learning and readiness to learn
Improve academic achievement
Improve behaviour in the classroom
Improve the school culture and climate
Improve life chances and life satisfaction.
When we began looking at how we could build resilience, it became clear that good mental health was essential and if we wanted to help our children to succeed and achieve their potential, then this is where we had to start.
– Headteacher, primary school
How are social and emotional skills developed?
Social and emotional skills should be developed from an early age and throughout school life. Activity should form part of a whole school culture and approach to promote and support children's mental health. 
It is not done through a single programme or plan. It should involve a number of linked activities in the classroom. Learning and themes should also be reinforced across the curriculum and the school, as well as in the home and in the community. Successful teaching strategies and programmes emphasise positive skills and emotional wellbeing, rather than seeking to prevent mental health problems. These programmes can also be delivered as part of PSHE activity.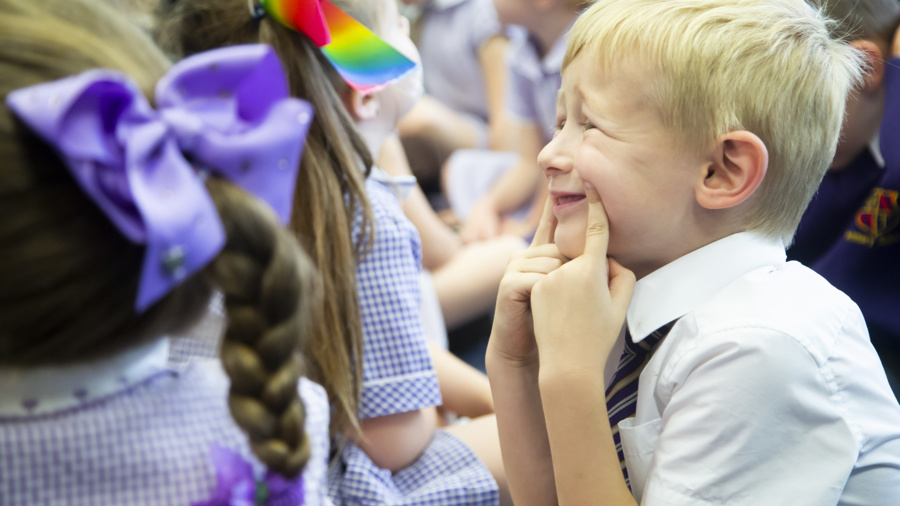 How can schools support the development of social and emotional skills?
Social and emotional skills can be promoted in a range of ways at school:
All children should have access to good quality lessons, designed to build and strengthen their social and emotional skills. Programmes should run over many sessions across the school year and need to be delivered as instructed. Themes from this learning should link to broader curriculum activity. Many good quality programmes require a license to be purchased - although staff training can often be included in these costs.  Some are developing excellent evidence that they improve children's ability to thrive.
As well as these whole-school programmes, some children may need extra help. There are also smaller, effective, targeted group programmes and activities. Once again, some require a license to be purchased. Staff training can be included in these costs.
PSHE (personal, social, health and economic education) and SMSC (spiritual, moral, social and cultural development) can offer excellent opportunities to:

further promote the development of key social and emotional skills/children's mental health awareness
normalise discussion on mental health and minimise stigma
help children stay safe and manage risks that might undermine their mental health.

Sessions should be interactive and delivered by well-trained and supported staff.


View resources for PSHE programmes promoting children's mental health and wellbeing 

A number of shorter lesson and assembly plans are also available which can promote children's social and emotional skills, their mental health awareness and their ability to keep themselves safe, confident and feeling positive.

View lesson plans and resources
View assembly plans and resources

There are many children's books focusing on aspects of mental health and wellbeing. These could be used in the classroom to add further value to broader whole-school programmes to support learning around social and emotional skills. Charlie Waller Memorial Trust host a book club specifically focusing on fictions relating to children's mental health.


View books and other resources on mental health and wellbeing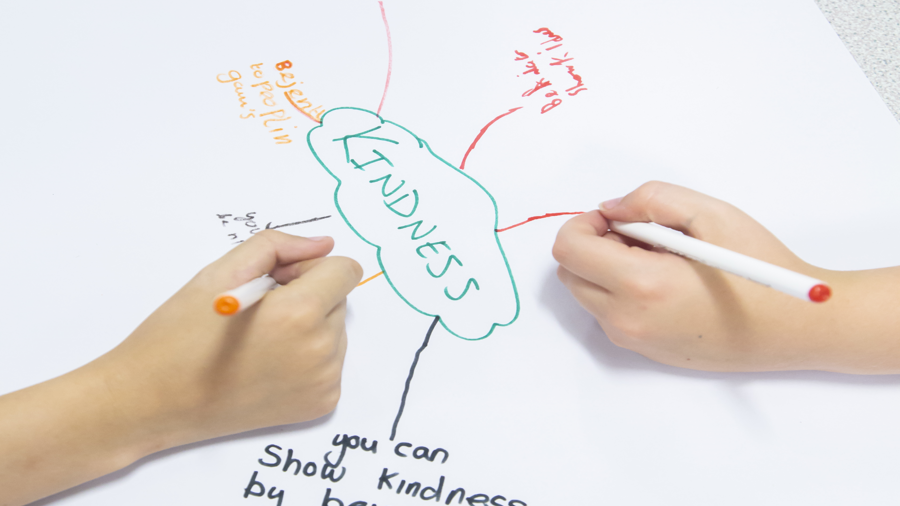 }