About
Mentally Healthy Schools is a free website for UK primary and secondary schools and further education settings, offering school staff information, advice and practical resources to better understand and promote pupils' mental health and wellbeing.
While more than half of all mental health problems are established by the age of 14, the factors that can put a child more at risk of developing a mental health problem can often be identified much earlier. If a child who is at risk isn't given early support, they may go on to develop a mental health problem. 
Early intervention is key to giving young people the best start in life. This website aims to give primary and secondary school staff the information and practical resources they need to best support pupils. 
We are not expecting school staff to become mental health experts. If you are concerned about a child's safety or wellbeing please follow your usual safeguarding procedures and consult with your designated safeguarding lead or local authority. 
Mentally Healthy Schools was launched in 2018 by Catherine, Princess of Wales, as a legacy of the Heads Together campaign. The website was originally developed in partnership between Anna Freud, Young Minds, Place2Be and The Royal Foundation.
From 1st April 2020 Anna Freud took full responsibility and ownership of the development and delivery of the Mentally Healthy Schools website, including all content and quality assurance of associated resources.
What the site covers
The site is divided into the following sections:
Resources
The website signposts a range of resources from sector leading organisations in two different resource hubs, where you can filter by age, topic and more to find the resource you need.
The majority of resources signposted in the Mentally Healthy Schools resource hubs are produced by external organisations, and Mentally Healthy Schools or Anna Freud do not own the intellectual property rights. This is why, on most occasions, the resource page will link to the resource owner's website. Find out more about using resources featured on the website in our terms and conditions.
In order to determine a resource's suitability and relevance to the website, resources are assessed by mental health experts at Anna Freud. Each resource hub has slightly different criteria for inclusion: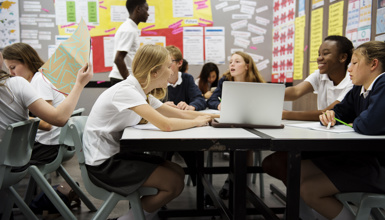 Classroom and wellbeing resource hub criteria
Learn more about the quality assurance process and evidence behind our classroom and wellbeing resources and site content.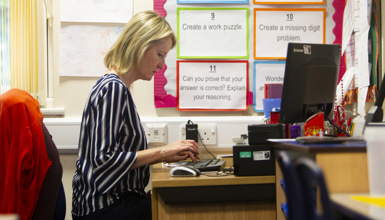 Whole-school or college resource hub criteria
Find out more about the suitability criteria for resources on our mental health lead resource hub.
Tell us what you think
We are continually working to improve and develop the content on this website. We'd really like to hear from you on what you think works, doesn't work, and if there are any content gaps you've spotted. Please take a couple of minutes to fill in our quick feedback form.