Self-care form time activities
A series of activities for Key Stage 3 and 4, introducing them to a range of self-care techniques.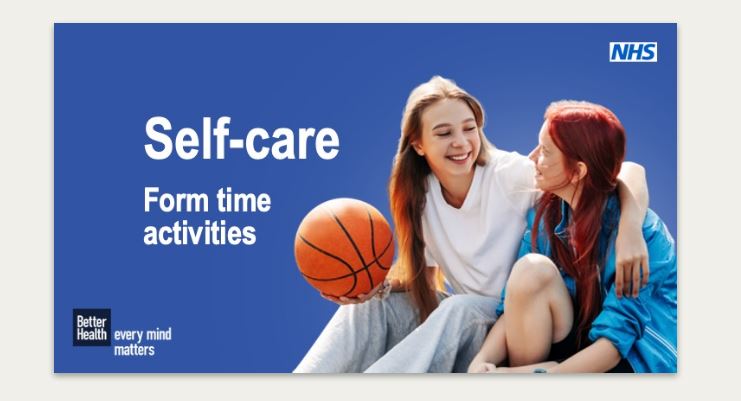 This detailed PowerPoint presentation from Public Health England explores lots of different self-care strategies for young people.
These strategies include:
connecting with others
being physically active
being mindful
learning something new.
Each self-care strategy is explored in a 10-minute activity session - there are 5 in total, as well as an intro activity and follow-up bullet journal task.
After taking part in these activities, students will be able to:
explain what self-care means
identify and try out a range of self-care strategies
complete a self-care bullet journal
Using this resource
This resource is designed for:
use with young people aged 11 and up
use with groups or whole classes in form time