World Mental Health Day: 20 wellbeing tips
To help every teacher and every classroom participate in World Mental Health Day 2021, we have compiled a list of some simple wellbeing activities and tips – including ideas suggested by teachers across the UK.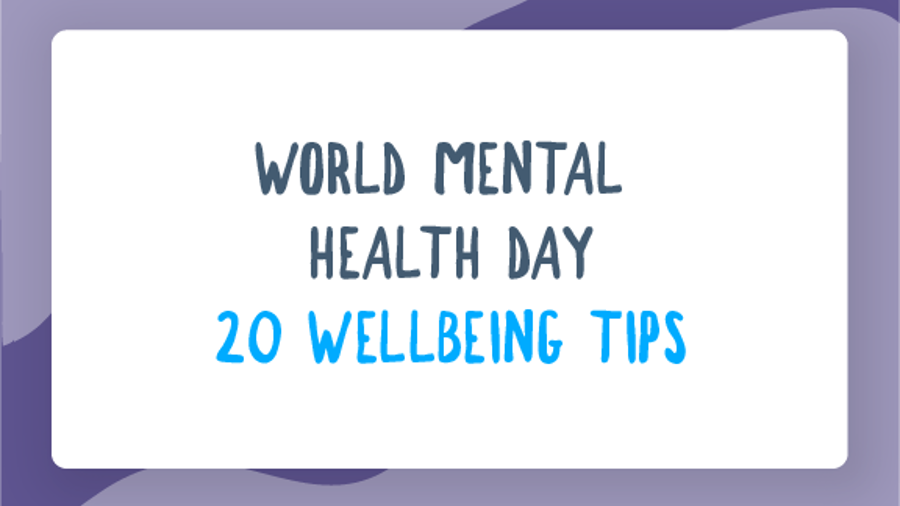 Pick an activity from the list to do today, or run one a day in the week leading up to World Mental Health Day.
Each activity suggestion is short and simple to introduce to your school - from ways to improve the classroom environment, get children learning about feelings and emotions, or introduce space for mindfulness into the school day.
Using this resource
This resource is designed for use by:
This resource is written as part of the Mentally Healthy Schools World Mental Health Day 2020 resources. It can be used alongside the following resources: